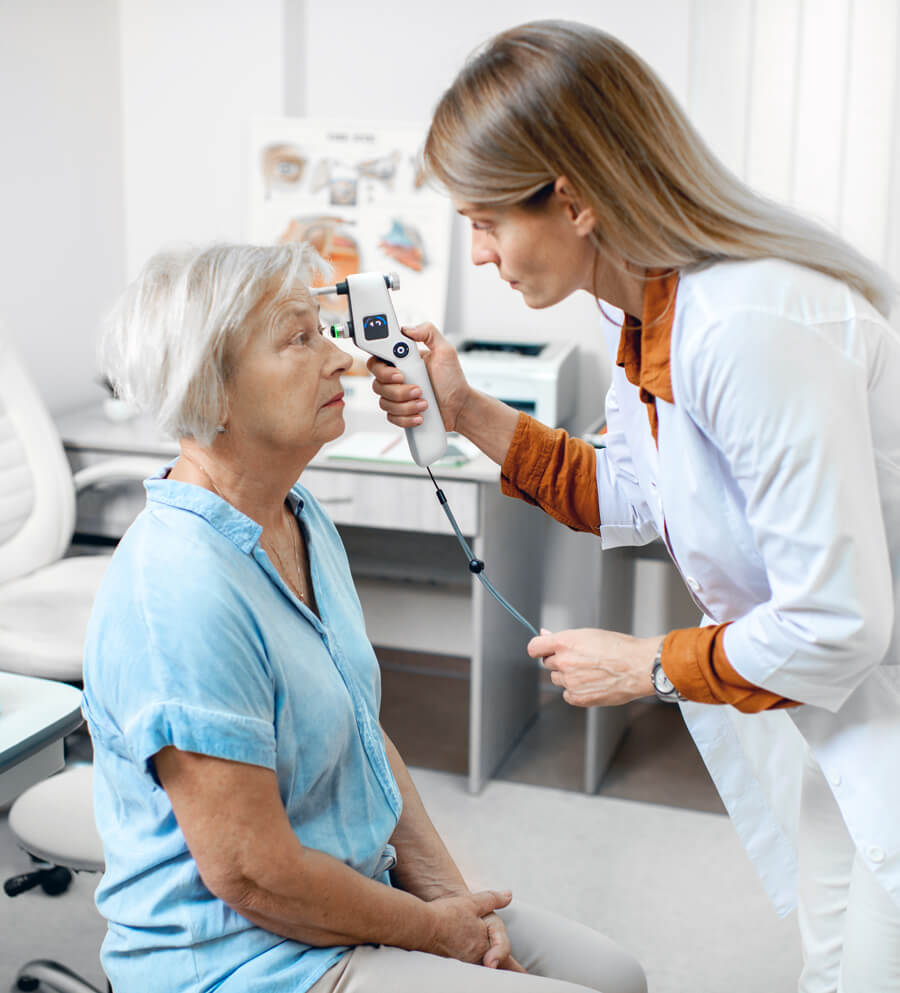 Diabetes can cause high blood sugar levels, affecting many body parts, including the eyes. Diabetes is the leading cause of blindness in America.
At Retina & Vitreous of Louisiana, Dr. Couvillion and Dr. Noguchi closely monitor patients with diabetes for eyesight concerns to help them avoid vision problems. We offer state-of-the-art treatments for eyesight affected by diabetes in Baton Rouge that restore sight to its full function and improve your eye health.
When it comes to diabetes and your eyesight, trust the experts in Baton Rouge at Retina & Vitreous of Louisiana to provide the treatments you need to see clearly.
Diabetes Can Cause Eyesight Problems
Your eyes are complex and influenced by your overall health. Diabetes causes eyesight damage in many ways if it isn't controlled. To keep your eyes healthy and sharp, you need to practice strict diabetes maintenance. Potential diabetic eyesight problems you may face include:
Retinopathy
Retinopathy is a condition that affects the ability of the eye to send and receive light signals to the brain. The retina is a highly vascularized layer made up of cells located on the backside of the eyeball. Tiny blood vessels can increase from retinopathy and cause blurred vision. High blood glucose levels can cause these vessels to bleed.
If you have concerns about diabetic retinopathy eyesight, make an appointment at Retina & Vitreous of Louisiana in Baton Rouge so we can help restore your sight.
Cataracts
Even people who don't have diabetes can develop eyesight problems such as cataracts as their eyes become more rigid and cloudy over time. Diabetics are more likely to develop cataracts than those with normal blood sugar levels. The most common symptoms of cataracts are halos around lights (such as street lamps and car headlights) and the need for brighter illumination to do everyday tasks. Our experienced doctors can assist with your diabetes eyesight problems in Baton Rouge at our office and restore your vision.
Don't suffer from cataracts longer than you need; contact us today and get the treatment you need for a better quality of life.
Blurred Vision
People with diabetes and eyesight problems may experience consistent blurred vision. If you're struggling with this symptom, call us for treatment options.
Macular Degeneration
Diabetes causes the retina's small oval structure called the macula to deteriorate. This macula is responsible for creating the images in the middle of your field of vision. Macular disease is caused by genetics, high blood sugars, and age (over 50).
If this diabetes eyesight problem is affecting you, call us at our Baton Rouge or satellite offices now. We'll help treat your vision, so you have more freedom in your life.
Don't Suffer from Diabetes Eyesight Problems in Baton Rouge Any Longer. Restore Your Vision & Independence.
Stay on Top of Your Vision – Get Treatment for Your Diabetes Eyesight Concerns at Our Baton Rouge or Satellite Offices
---
According to the American Diabetes Association, most diabetics experience minor eyesight problems. Your eye health is protected by medical supervision from your primary care physician as well as highly skilled eye specialists such as Dr. Couvillion and Dr. Noguchi.
Contact Retina and Vitreous Louisiana in Baton Rouge or one of our satellite offices to learn more about how diabetes can affect your eyesight.