Epiretinal Membranes are also known as cellophane retinopathy and macular puckers.
The macula, located at the back of our eyes, is responsible for reading vision. In the macula, the retina lies flat on the back of the eye.
The epiretinal membrane is a layer of cells that forms on the macula's surface and contracts the retina causing it to wrinkle. The retina wrinkling can cause it to swell and straight lines to appear curved, leading to decreased vision. Vitrectomy surgery and epiretinal membrane removal can be used to treat wrinkling and swelling.
For more information about epiretinal membranes, please visit the following website: Epiretinal Membranes
Examples for epiretinal membranes: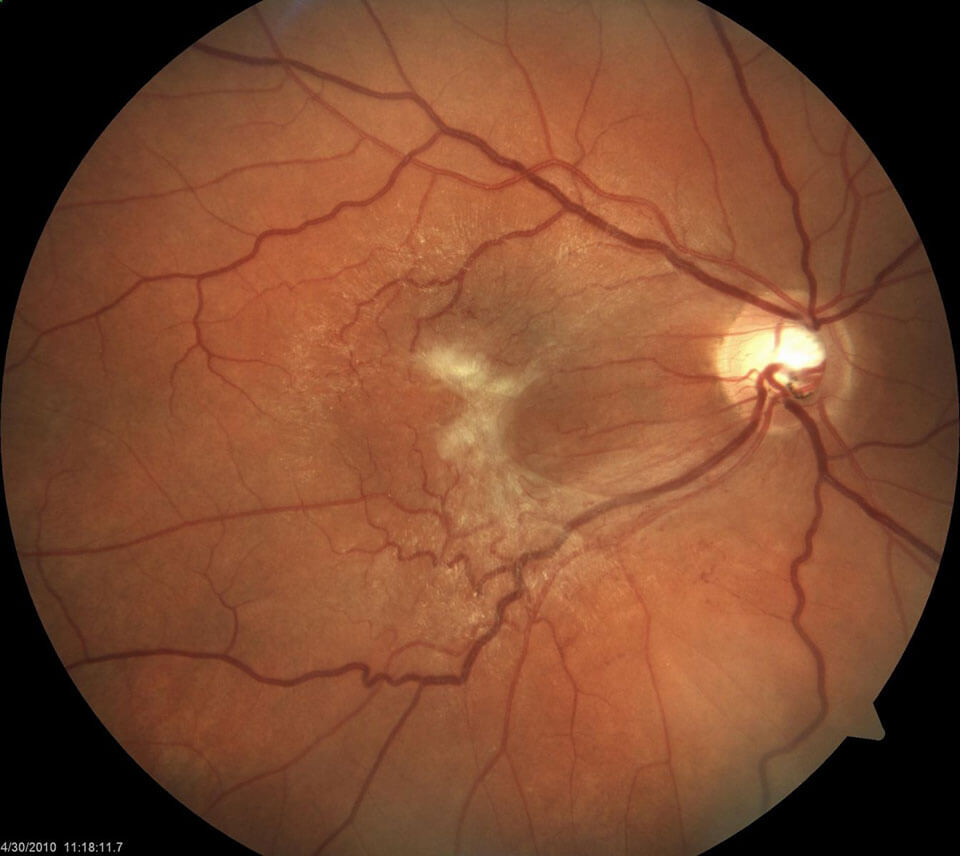 To compare photographs, please see Fluorescein Angiography or Ocular Coherence Tomography.
Call Retina & Vitreous of LA to Treat Epiretinal Membrane
---
The specialists at Retina & Vitreous of Louisiana can perform surgery to treat your epiretinal membrane. Contact us today to schedule a time to visit our vitreoretinal experts.